Every day, somebody new learns about this space and decides to take their first steps into it… that is, to become a blockchain backer.
As a research firm in the blockchain ecosystem, we're always pleasantly surprised to see the masses of new capital firms, private funds, and even governments interested in blockchain. Every day, somebody new learns about this space and decides to take their first steps into it… that is, to become a blockchain backer.
As a research firm in the blockchain ecosystem, we're always pleasantly surprised to see the masses of new capital firms, private funds, and even governments interested in blockchain. If you identify as a blockchain backer, we'd like to let you know that you've come to the right place! We're sure you'll find that the crypto space is not only welcoming, but also full of comprehensive, in-depth information.
However, more information is not always necessarily better.
If you don't take this at face value from us, you can listen to Ethereum and Ripple advisor and Founder of Panther Protocol, Dr Anish Mohammed, on this clip from our podcast.
If you're experienced making decisions, you've probably noticed that the more information you seek, the more likely you are to find information that contradicts itself. In fact, this problem can only get larger in the world of cryptocurrencies and blockchain because of the economic incentives driving different communities. Therefore, as a blockchain backer, you need to beware, and know the importance of when you add your thoughts about cryptocurrency on the internet.
Blockchains are excellent social tools using technology to coordinate groups of people with similar ideas. However, this also gives these same groups plenty of incentives to try and fabricate hype and narratives around their favorite projects to see their investments' prices go up.
In this article, we'll explore some things you need to know to become a full-time blockchain backer. We hope to help you find a better way to make sense out of this crazy blockchain world by the time we're finished!
To become a blockchain backer, start with the "why".
Excuse the Freudian tones, but most people go through life without really thinking about why they're doing what they're doing. In fact, some of them eventually realize they were going in the wrong direction all along. Therefore, you might as well start your journey by finding if you're a good fit for the blockchain world as a blockchain backer, because blockchain merely being a topic you're passionate about may not be enough.
To do so, it can only help to know the values and reasons why blockchains and cryptocurrencies exist in the first place, right?
The Cypherpunk mentality and History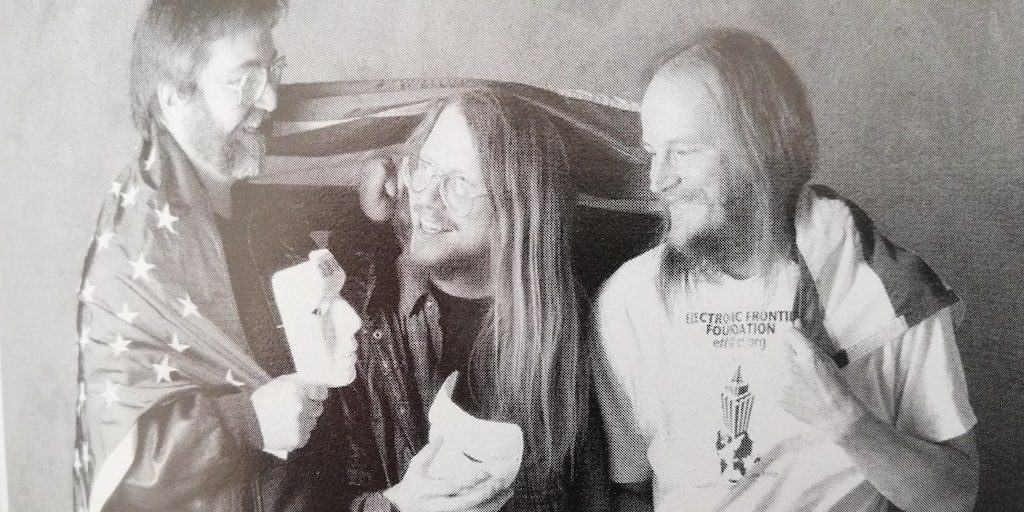 The original cypherpunks.
The creation of blockchain technology was fueled by a feeling of distrust in centralized institutions and a desire to give individuals more power and privacy over their financial transactions. These are all principles of the cypherpunk movement, which was initiated by Eric Hughes, Timothy C. May, and John Gilmore who began to spread the word about it in the early '90s,and technically, the first people to fit the title of a "blockchain backer". These three cryptography enthusiasts first got together to debate and defend the importance and impact of cryptography on society. The group saw privacy as one of the most important rights of individuals, and condemned institutions (such as the media and governments) that they believed violated it.
The Cypherpunk Manifesto, a manuscript published by them in 1993, "codified" these beliefs, concluding that cryptographers who are also programmers have a duty to implement technologies that use cryptography to help society escape the control of centralized entities. Many technologies that are precursors of blockchain were created as byproducts of the movement, their effects still rippling into these days.
Although privacy is undoubtedly the most important aspect of blockchain technology, transparency regarding the systemic rules that govern the networks is also a fundamental principle. Because of transparent governance, blockchains significantly lower the probability of corrupt actors colluding against users. Anyone can examine or build upon existing products be copying the code that governs the system in most blockchain networks, and no authority can change the rules without a majority consensus. This ensures that blockchains can run with little centralized power or none at all, and it ensures verifiability and immutability. These principles also provide a large share of the value that blockchains bring with them.
What goes around stays around, at least in blockchain
It should go without saying that blockchain models that disregard privacy and decentralization are diametrically opposed to the views of the technology's creators and pioneers. Still, as with almost any scientific advancement humanity produces, blockchains can be used for good or with dubious intentions. Many people see this technology as a means to achieve quick monetary gains, which often breaks the decentralization principle. However, these practices are becoming more uncommon as the ecosystem grows and it becomes clearer what the standards for legitimacy should be.
If you take only one piece of advice from this article, it should be that a blockchain backer needs to understand and respect the principles that are crucial to the blockchain ecosystem. Not doing so will, sooner or later, result either in monetary loss or the failure of their blockchain-related enterprises.
Blockchain pioneers and key figures… starting with the obvious, first blockchain backer
One of the most celebrated episodes of our podcast features Evan Ratliff, an American journalist spousing the theory that Satoshi Nakamoto was non other than famous cyber-criminal Paul Le Roux.
In the spirit of understanding this technology and its history, it's also crucial to get to know the people who shaped it at its earlier stages. Even in the Cypherpunks' time, few people were interested in decentralized ledger technology. However, since then, blockchain technology has proven a field capable of generating great innovation and economic output, increasing its attractiveness. A few individuals have been instrumental in the development, growth, and success these technologies enjoy today.
In October 2008, a person or group of persons under the pseudonym Satoshi Nakamoto published a paper presenting what would become Bitcoin, the first blockchain-based digital currency. Satoshi Nakamoto's identity is still a mystery, and nobody knows who is behind the name. After leading Bitcoin's early development for a couple of years, at the end of 2010, Nakamoto made their last post in a Bitcoin forum, sending their final message to developers in April 2011. In this message, Satoshi handed over Bitcoin Core's (the software used to power the Bitcoin network) development leadership to Gavin Andresen. Since then, there has been complete silence both in their messaging accounts and cryptocurrency wallets, and nobody even knows if Satoshi is alive.
Andresen, on the other hand, is a far less enigmatic figure. He is now the chief scientist at the Bitcoin Foundation, a non-profit organization he founded to support Bitcoin development and steer it in the "right direction". His hours invested in improving and campaigning for Bitcoin are uncountable, and his impact on the trajectory of Bitcoin and many other cryptocurrencies is something that simply cannot be forgotten.
Satoshi's work, on the other hand, had clear influences. Stuart Haber and W. Scott Stornetta, two cryptographers, published a paper in 1991 in the Journal of Cryptology, pioneering the idea of a "block chain" that would later be used by the Bitcoin protocol. Another technology that was crucial for creating Bitcoin was proof-of-work, an algorithm invented in 1993 by Cynthia Dwork and Moni Naor and implemented by Adam Back, a member of the cypherpunk movement (and "Satoshi candidate"), on Hashcash. Satoshi applied these concepts to currency, building a decentralized network while solving the Byzantine general's problem.
The evolution into smart contracts
Another major force in today's blockchain world is smart contracts, which are, in short, code executing computation on-chain. For these, we can thank Vitalik Buterin's great work, as it's not clear whether we would be able to use this innovation at this stage without him. Vitalik wrote the whitepaper for Ethereum, the second-largest cryptocurrency, in 2013, when he was only 19 years old. He then went on to complete the development of the platform's first working version in just one year, helped by a team of co-founders.
Ethereum has since become the largest network where users can create decentralized, trustless applications using smart contracts. This innovation has made it possible for other projects to be born out of it, with use cases ranging from fundraising (as with ICOs) to NFTs.
Smart contracts are a crucial step towards the Web 3.0 future unfolding in front of our very eyes today. Their applications are becoming increasingly transparent and less reliant on central entities, which is causing a whole reinvention of finance, among other industries. Because of this, smart contract blockchains are often referred to as Blockchain 2.0.
To this day, Vitalik Buterin is active in Ethereum's development, and is one of the most respected minds thanks to his contributions to game theory and the philosophical, economical and political implications of blockchains.
Other predominant blockchain backers in the blockchain 2.0 world
With Bitcoin laying down the foundations of what cryptocurrencies could achieve and Ethereum sparking revolutionary use cases for blockchains (several times), as we mentioned before, the economic output was due to catch outsiders' attention.
There are several categories of blockchain backers that have moved into the space, thanks to this. They include:
Funds and capital institutions fueling innovation in the space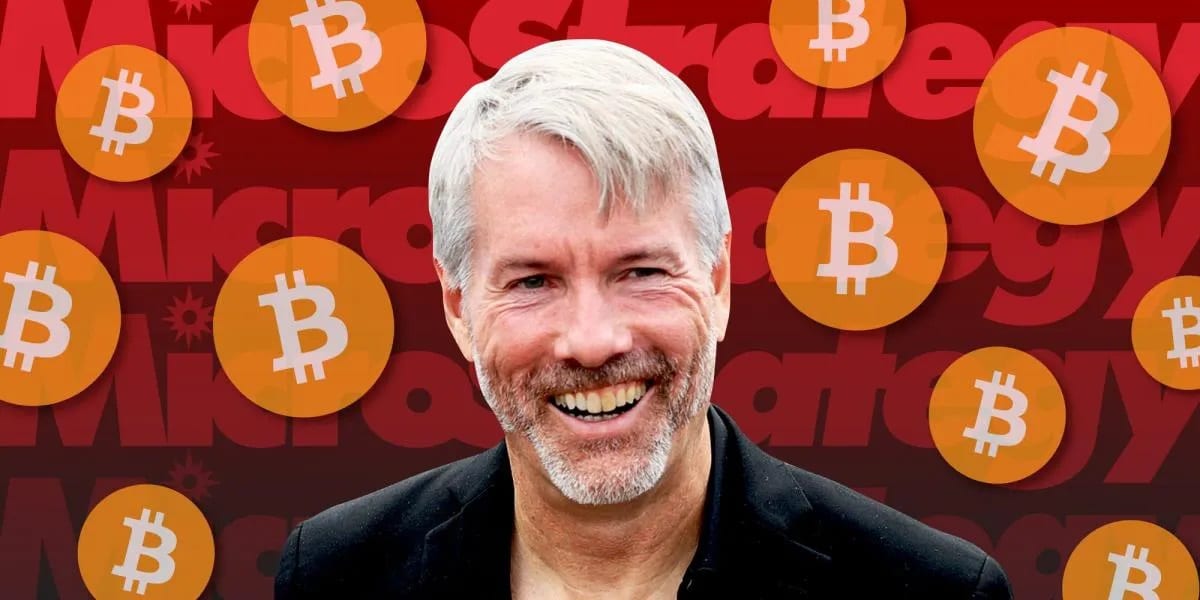 This list wouldn't be complete without Michael Saylor, founder of MicroStrategy, the wealthiest fund in the world when it comes to Bitcoin.
The list of funds and capital firms arriving at the blockchain space seems to be never-ending. There are some well-known funds heavily investing in Bitcoin. However, since our speciality is in helping capital institutions find the industry's earlier disruptors, we will focus on funds approaching the broader blockchain panorama.
Some of them (all with ETFs that allow investors to gain exposition to blockchain innovation) are:
Amplify ETFs' fund aims to invest more than 80% of its assets in companies actively involved in blockchain, including those built around the technology and those conducting blockchain projects as part of their primary business ventures. It's the largest single blockchain investment fund in terms of total managed assets, as well as one of the most successful in its returns.
This fund by Siren ETFs and managed by Scott Freeze curates investment opportunities in companies tracked by the NASDAQ Blockchain Economy Index (created in a partnership effort between Siren and Nasdaq). It claims to look for primarily long-term growth potential in the organizations it invests in.
Following the assets included in the Indxx Blockchain Index closely, First Trust Portfolios L.P. confirms its strategy of investing 90% of the fund's assets in stocks and depositary receipts of the index's companies.
The asset management firm is the world's largest asset manager for cryptocurrencies. It offers multiple investment funds focused on distinct single cryptocurrencies and diversified blockchain assets as well, with all of its products together totalling an impressive $28 billion sum of managed assets.
Blockchain-focused centralized companies
Even though the crypto economy's greatest value is decentralization, centralization still offers a degree of comfort and independence necessary to streamline innovation. Some of the greatest outputs of our industry fall within the scope of centralized companies and organizations, sometimes with no promise of eventual decentralization but offering some exposure to blockchains. Some of them are:
This controversial (but wildly successful) company claims to "create transparency for a global economy built on blockchains" by collaborating with banks, businesses and governments to provide data crucial to deanonymize blockchain users. Its analysis tools are some of the most powerful available to track cryptocurrency transactions to a city or precise location from the web. A recent scandal for the company involved them getting caught running a honeypot website to link IP addresses to specific Bitcoin wallets.
To many blockchain enthusiasts, the possibility to add location information to cryptocurrency transactions is both a cautionary tale and an example of the importance of blockchain technology.
The CEO of Coinbase Germany, along with Bittrex Global's, visited the Crypto Hot Seat, a panel put together by D-CORE. Both of them are within the world's top 10 centralized crypto exchanges!
Coinbase Global Inc., the largest cryptocurrency exchange based in the United States and the one most affected by the SEC's crypto regulatory decisions, is a major player in the blockchain space today. Since April 14, 2021, it has been a Nasdaq-listed company, and one of the first exchanges to become publicly traded. Coinbase was the first cryptocurrency exchange to receive this status in the US.
The largest cryptocurrency exchange and non-fungible token market in the world by daily volume of transactions, Binance originated in China but left once the country's government started tightening the grip around cryptocurrency transactions. Its token, BNB, is one of the top cryptocurrencies by market capitalization and powers Binance's own blockchain, BSC.
Binance, as a first-mover in many areas of cryptocurrency, has faced great regulatory pushback. However, the company has managed to face these issues by separating its US and global entities.
This video game studio created Axie Infinity, a game with blockchain-based core systems and the world's largest NFT collection based on total sales. Sky Mavis is driving the blockchain revolution into the world of gaming by developing a highly viable product that is already among the highest-grossing games in history in terms of total sales. Axie Infinity is also pioneering NFT gaming, a trend set to revolutionize the multi-billion dollar gaming industry.
Ripple is developing cross-border payment solutions for banks, payment providers, and digital asset exchanges using blockchain technology. This is accomplished through the use of their XRP token, which runs on their own privately controlled blockchain. It is one of the top ten cryptocurrencies in terms of total market capitalization as of the publication of this article.
The father company to the aforementioned Grayscale Investments and the blockchain news and research organization CoinDesk, DCG accelerates the growth and development of blockchain projects and companies by leveraging their size, knowledge and network. They're one of the most influential groups in the cryptocurrency space, with CoinDesk also being one of the most important news outlets for the industry.
Predominant figures of blockchain these days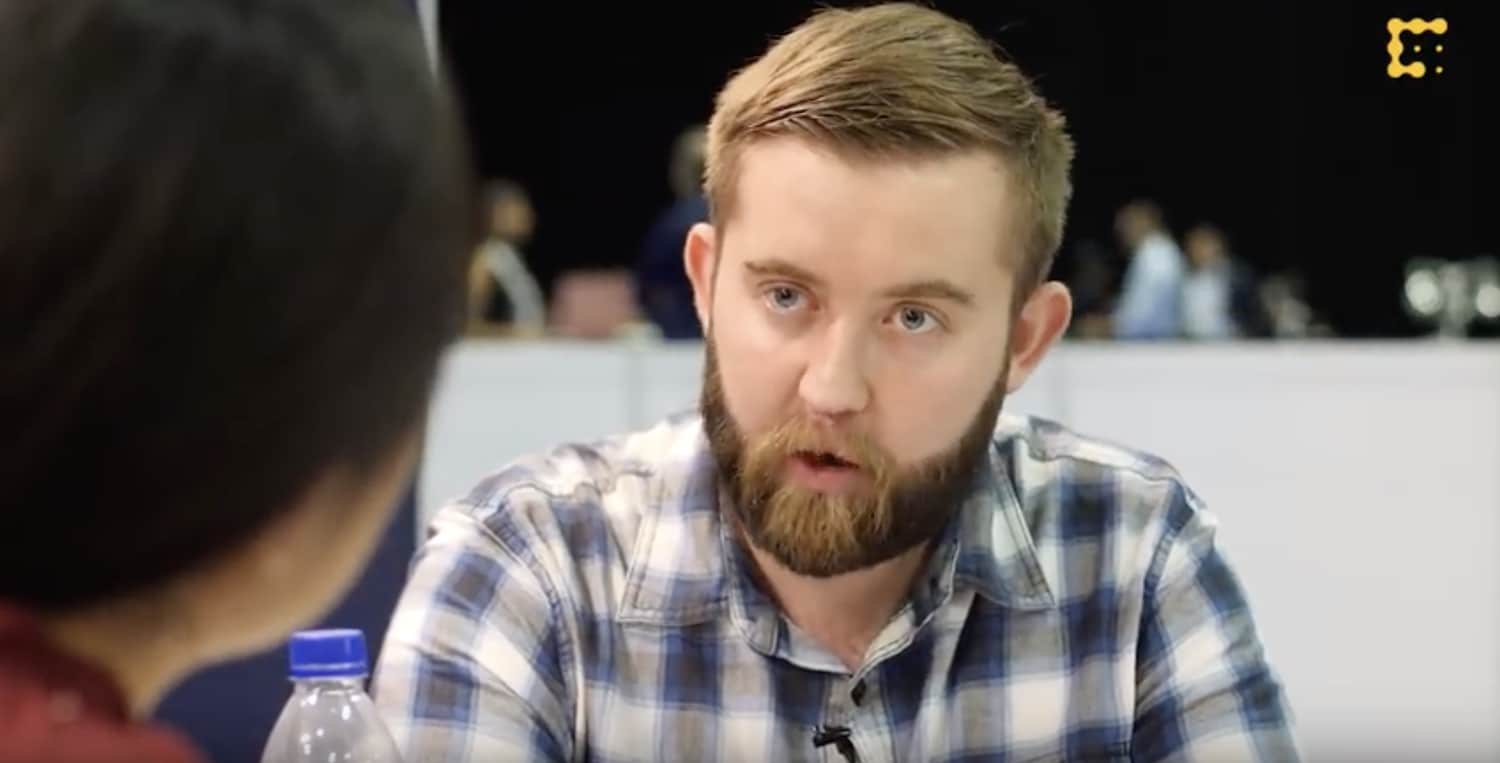 Someone that we couldn't leave out of this list was Sergey Nazarov, founder of Chainlink, the world's leading decentralized oracle provider. 
To finish this article, we'll also give you a quick who's-who of the most important names within the current blockchain scene. Any blockchain backer should know them, as (in one way or another) the future's being built directly by, or under this group's supervision.
Cronje founded yearn.finance, a DeFi protocol that aggregates multiple products and is highly decentralized, while not keep any of the project's tokens for himself or the other founders. This earned him a legendary status within the community earning him legendary status.
Hayden Adams envisioned Uniswap as a cryptocurrency exchange that could not be taken over by any government or organization. It's a completely free platform that helps provide the DeFi world with the stability it requires to remain decentralized.
The president of El Salvador is taking steps to make his country and its population the first to truly universally adopt cryptocurrencies as a medium of exchange. While he and his intentions have been criticized by well-intentioned (and not so much) commenters, this cannot erase the fact that Bukele and his country are running the world's largest Bitcoin experiment.
Since 2012, he has been the founder and CEO of Digital Currency Group (see above), which has invested in and advocated for numerous blockchain projects. Because of this, Silbert has a lot of influence over the blockchain ecosystem, earning his group a second mention.
Jack Dorsey is more than just a crypto enthusiast and exponent; he is the CEO of Twitter, one of the most popular social media platforms today, as well as the CEO of Square, a financial services company that is increasingly heavily invested in Bitcoin since 2020. Click on the link at the beginning of this paragraph to learn all about his intentions to implement Bitcoin and pioneer decentralized social media along with Twitter!
In Summary
As you can see, if you've become a blockchain backer, you're in great current and all-time company! You are undertaking a journey that, if faced correctly, will bring you a wealth of knowledge and adventures.
If you enjoyed this article, you're definitely the kind of person that would enjoy to continue learning from D-CORE! D-CORE is the professional solution to blockchain research, helping capital institutions spot tomorrow's disruptors. As our mission heavily entails educating the public about the great potential for innovation blockchains bring, we'd love for you to continue exploring our site, services, and the 2021 Institutional Blockchain Investment Guide.
We're sure that you'll find something in here that will help you on your blockchain journey!
Curious to learn more about D-CORE? Click this button to speak with one of our specialists and discover how D-CORE's research can benefit your blockchain business.