Businesses can benefit a lot from the blockchain industry but to gain the potential of the future blockchain economy, they must act immediately. 
Most experts believe that blockchain is a technology that can revolutionize the world. A lot of people in the corporate world have heard about blockchain but only a few know the benefits and potential of this technology. 
What are the Business Benefits of Blockchain?
There are a lot of ways through which businesses can leverage the benefits of blockchain. The major one is through the transparency and traceability that it offers because of the distributed ledger technology it is based on.
The ledger technology helps to enable data and transactions to be recorded in multiple locations for various authorized people to access the same information in real-time. 
This offers huge benefits from the perspective of the supply chain as one can see where the components came from and where they are currently. This transparency will be increasingly important in the supply chain industry as sustainability grows. For instance, traceability and transparency help supply chain companies demonstrate sustainable and ethical credentials for net-zero claims. 
Blockchain also comes with a decentralized nature which makes it tamper-proof because all the members have a copy of the same data on their network. This can help the businesses to establish a single source of proof and operate their processes around that, overcoming the issues of multiple sources of recording information and supplier networks. 
This will give businesses the confidence to release payments to the suppliers quickly, knowing that the items have been dispatched. At the same time, greater use of smart contracts can be done as they can allow businesses and their partners to automate aspects of an agreement without the need for manual intervention.  
The entire system can change a lot of business processes and streamline overheads by ensuring fulfillment. Smart contracts automate the terms of the contract via code and ensure that the commitments are fulfilled transparently, traceably, and irreversibly. The best part is that you do not need complex coding skills to fulfill this and so smart contracts are the future. 
Blockchain data is immutable and so it can help in other processes where trust is crucial. Some examples of the same are autonomous vehicles, demonstrating rights or ownership in art and music, decentralized finance applications, and voluntary carbon markets. 
When you consider all of this together, you realize that the entire process can create accountability of trust between different entities and lead to effective yet simplified business relationships.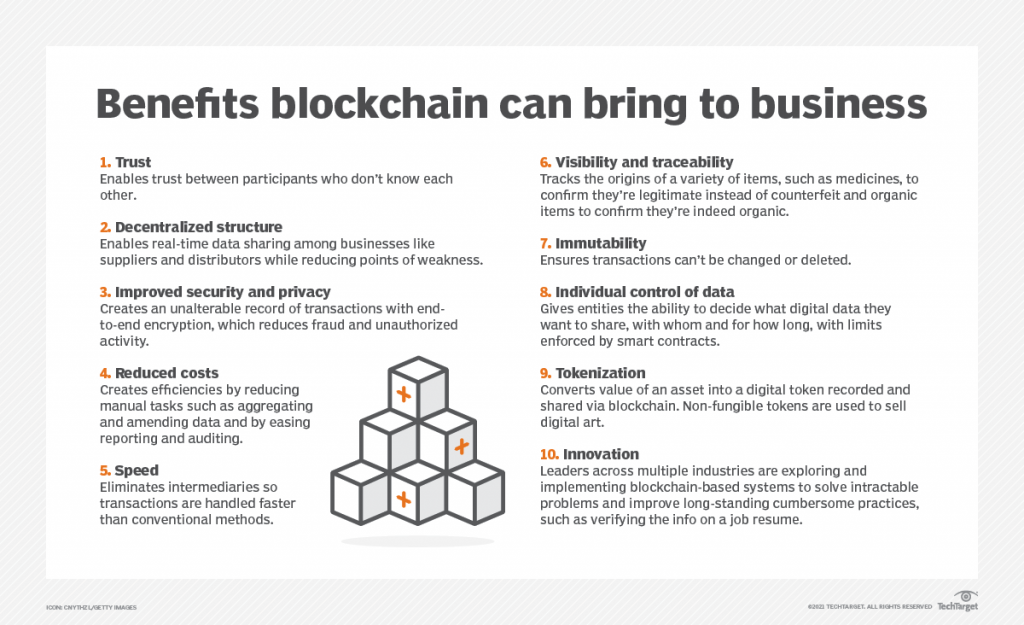 Why are businesses not taking advantage of Blockchain?
Despite the obvious benefits of blockchain, a lot of businesses have not been able to leverage its complete potential. There are a lot of reasons for this but the biggest is clarity of the regulatory and compliance implications of deployments.
Businesses are further confused with the questions of ownership and interoperability with other technologies. Some of the companies are also unsure of which platform will support them in areas like security, privacy, scalability, integration, and customer experience. 
Thus, the next-generation blockchain technology is already upon us which has a greater focus on stabilizing security, scalability, and load-balancing to create a robust platform. It is not possible to embrace blockchain technology overnight and so, businesses must start taking steps now. 
Curious to learn more about D-CORE? Click this button to speak with one of our specialists and discover how D-CORE's research can benefit your blockchain business.