Since cryptocurrencies reached the eye of the mainstream media and commentators, long-term investors and users have theorised about the impact that the entrance of institutional investors could have on the crypto market. 
In particular, many users will recall the Bitcoin and Ethereum ETF saga, which took place during 2018 and 2020, when many well-known portals publicly speculated about the impact the approval of Exchange Traded Funds for cryptocurrencies (particularly in the US) would have. While some believed that the creation of financial products would create a rush of institutional money, causing prices to spike, this ultimately didn't happen. Instead, following the issuance of the first ETF (or maybe because of the rejection of the first ETF proposal) Bitcoin volatility seemed to decrease. 
But, why is institutional money important for the crypto market?
If crypto users had hope for prices to spike because of institutional money brought by financial products, it's because the creation of these assets would mean that tech-unsavvy users could partake in the market using tools they understood. However, despite the reduced volatility and that the situation didn't play out the way the crypto community expected, institutional money remains of great importance for the market. This is because:
Perhaps obviously, financial institutions hold significant financial capital and have professional teams dedicated to distributing it.

Crowdfunding companies ( using methods such as ICOs, STOs, IEOs, etc.) can greatly benefit both the backing and capital of financial institutions.

Institutional investors make markets more liquid, efficient, and create incentives for fair regulations. 

Having institutional investors on the system significantly impacts the perceived legitimacy of crypto and blockchain products.
However, institutional investors need great caution to participate in a market that they do not understand.
Being active in the capital and institutional world, we've noticed that, while most capital firms recognise the potential of the crypto market, few ever invest in it because of their lack of knowledge of the blockchain ecosystem.
However, most of them are blind to the existence of the crypto community, centred around sharing data, researching projects, analysing the markets, and utilising digital goods.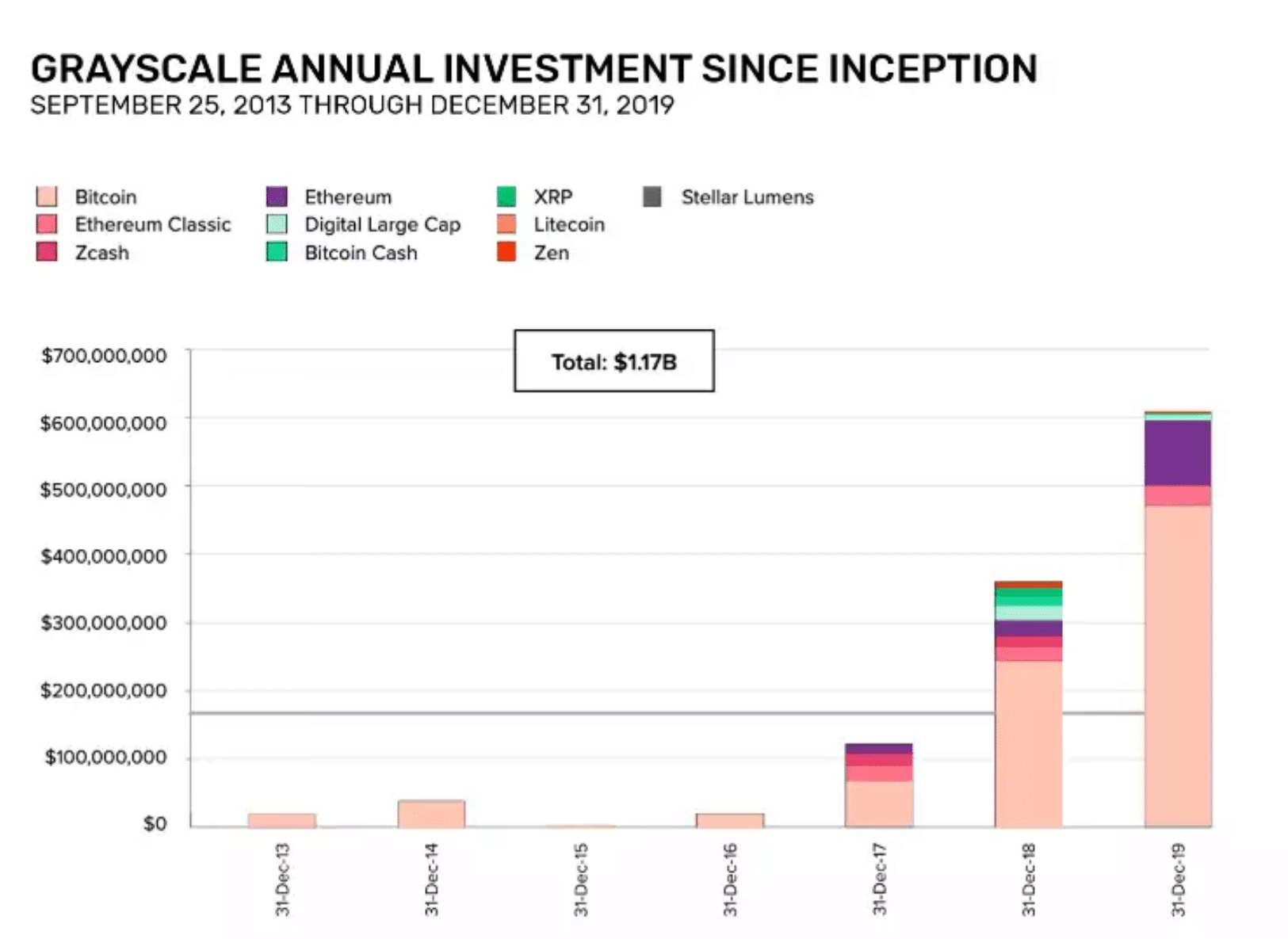 The above chart depicts the allocations of Grayscale's cryptocurrency fund from its inception onto late 2019. 
Incentivising community and driving institutional money
We are firm believers that blockchain technology is meant to transform the world that we live in. We also acknowledge the great potential and competency of the crypto community. Because of this, we've aimed our efforts towards linking both worlds, to create a healthier ecosystem that rewards innovation and talent. 
Within the D-CORE ecosystem, and our FindR engine (D-CORE stands for Decentralised Comprehensive Objective Research Engine), users from around the world sign up to analyse blockchain projects using a proprietary system that rewards them based on the quality of the information they provide. This system then produces answers that are compiled into project research reports and delivered to institutional capital firms, clearly and objectively breaking down the main characteristics of each project, and ranking them in a percentage scale to determine whether they are worthy of investment. 
However, since our compromise is not only with capital firms but also with the blockchain community, we go one step beyond investing and distributing the profits from our ventures. D-CORE is committed to helping investment-ready companies improve their opportunity areas, creating better, robust projects with a higher chance of success. And, aiming a bit higher, we strive to contribute to the professional success of our researchers, assessing their strengths and scouting talents for the blockchain industry and our different ventures. 
We truly believe that, thanks to our researchers, the D-CORE project has the potential to help to shape a new, fairer, easier world through the expansion of blockchain and decentralised ledger technologies. 
If you'd like to become a D-CORE researcher, please go to https://d-core.group/, or message us at info@d-core.net! 
We are currently looking for new researchers to join our distributed team! Start your path as a blockchain professional and perform institutional-grade research on projects in the DLT space for major capital firms. Learn more about the D-CORE project and its rewards, or start the process to join now!