CryptoPunks, one of the collections with the highest price floor, are computer-generated.
Many individuals and investors (whether they're into NFT gaming or not) fail to see much real value in the current prices of non-fungible tokens. After all, detractors may argue, digital art that can be freely copied and reproduced is sometimes sold for millions without any associated "real" rights over the artwork.
More so, many point out that even computer-generated collections of little creative value reach perhaps unjustifiable trading prices. Of course, as we have repeated throughout the last year in this blog, NFTs have many other exciting uses besides digital artwork collections. One of them, which has increasingly grown in importance for the cryptocurrency ecosystem, is NFT gaming.
Just how big is NFT gaming?
Crypto Kombat is a very interesting initiative to create an NFT trading card game. Check out this interview with them from our podcast!
With the waves of growth of online gaming exacerbated by the pandemic, communities building and playing videogames seem to emerge everywhere these days. Players have also been finding new ways to trade their in-game time for money, whether professionally (e.g. League of Legends/online chess/online poker/Starcraft coaches and ELO boosters) or by playing in others' accounts, selling in-game currencies, streaming, or via in-game monetization practices. For example, in some online games, it is not uncommon for a player that is leaving permanently to negotiate items or their entire account for "real-world" money.
However, the ways players monetize their in-game time, albeit some more common than others, are considered highly unethical and frowned upon in some cases by their communities. The gaming industry, regardless, has thus far failed to find a way to monetize and regulate these types of transactions.
But, one can only wonder: What if, instead of attempting to stifle and obstruct these practices, game designers embraced the market forces that are unavoidable in games with vibrant economies and adopted transparent rules to govern these economies?
NFTs and NFT gaming create these possibilities both for developers and gamers alike. And, in fact, many gaming giants, and industry players surrounding them, are already looking into implementing these alternatives.
How do NFT dynamics look like within games?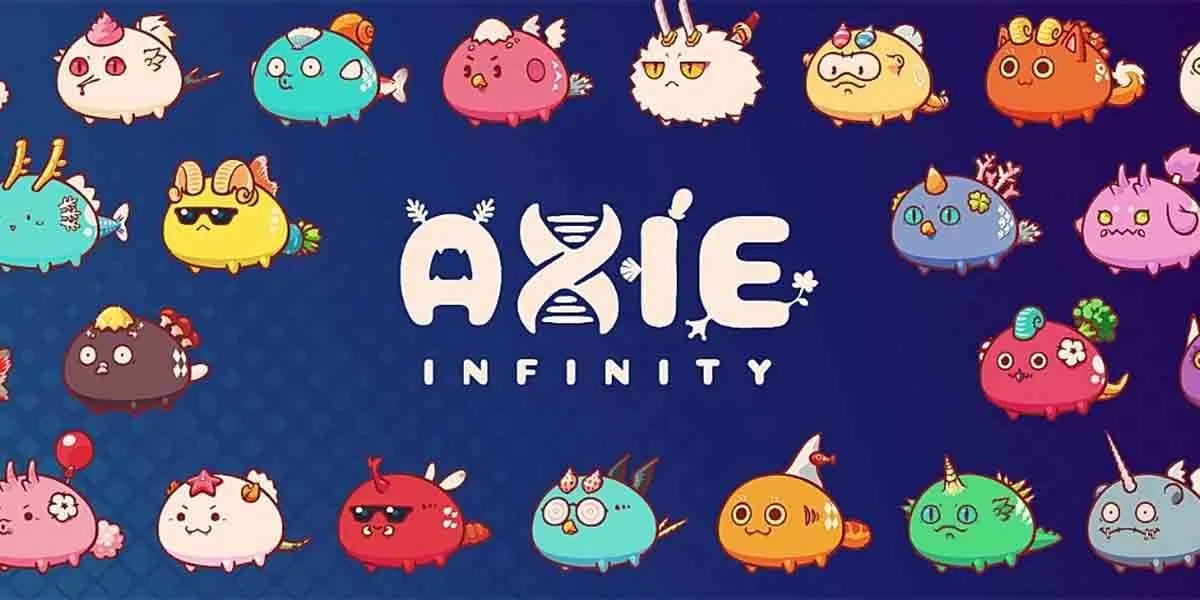 Without a doubt, the most popular crypto gaming project at this time is Axie Infinity.
Some of the most basic use cases for NFTs within games are to represent playable characters, consumable and non-consumable items, collectibles, and cosmetics. Cryptocurrencies can also be present within these games through blockchain-based tokens to be burned to fuel transactions and mint NFTs. Some games even have multiple tokens with different purposes in their game's world, as it's common for games to separate currency earned in-game and purchased with real-world money. This serves both practical and philosophical reasons, as developers actively try and prevent purchasable add-ons from creating unfair advantages for players.
Going back to NFTs, if assets obtained in-game adhere to the ERC-20, ERC-721 and ERC-1155 standards (or equivalents in other blockchains), users can freely trade them on cryptocurrency exchanges and NFT markets. This has pros and cons, as it removes the ability for developers to control the market while gaining the liquidity associated with being listed on these platforms. Of course, given the high fees currently seen on the most popular public smart-contract capable blockchains (Ethereum), transactions usually do not involve trivial sums.
In the current instances of games based on NFTs, to begin playing, most of these games require the purchase of a character or items. To begin your journey in Axie Infinity, for example, you may be required to pay up to $1000 in Axies, which are playable characters represented as NFTs. This may not seem like a healthy initial price in a world where most pay-to-play games cost up to $70, but there's a key difference: NFT games are play-to-earn. Gamers can recoup their initial investment through in-game winnings, as well as sell all of their in-game assets when they grow tired of the game, potentially for a profit. Players can still hold and trade their digital assets, if the NFT games company goes out of business or announces that it will no longer support the game since these tokens would, in theory, make the character interoperable with other (even user-built) versions of the game.
Play-to-earn NFT Gaming: Bubble, or new industry in the making?
Verasity is a really interesting project creating monetization opportunities for eSports watchers.
Play to earn models have predictably created a lot of buzz and interest in blockchain-powered games. A common criticism about NFT gaming is that, just like it is speculated with its art counterpart, the whole thing could be a giant bubble. Once it becomes unprofitable for players, the criticism goes, they will begin selling their digital assets, leaving these games deserted and abandoned. Scholarships, where an asset owner hires someone to play with their NFTs and splits the profits, are one example of the new gigs motivated by the possible earnings within the industry, even if this isn't true for all players. These are just some disadvantages of NFT games.
Games that use NFTs and governance tokens on public blockchains are hardly new compared with the concept of blockchain-powered smart contracts. Etherea, an Ethereum-powered game launched just three months after the network's release (even before the standardization of unique tokens) consists of a number of unique tiles that can be traded for ETH between players. Players can farm blocks and build things with these colored blocks. An Etherea tile could be acquired for 1 ETH, about $0.60 at the time. Recently a tile has been sold for 70 ETH, more than $130,000.
Should investors take an interest in this aspect of NFTs?
Nowadays, blockchain and NFTs gaming has reached a greater level of complexity. Games have their own tokens, their own mechanisms to algorithmically create NFTs rather than only predefined units, and receive updates and development efforts comparable to traditional games and decentralized finance. Axie Infinity just closed a series B funding round totalling $152 million at a valuation of $3 billion. Its governance token, AXS, just hit a market cap of almost $9.5 billion. This number puts the token in the top 20 cryptocurrencies/tokens and does not include the over $2 billion in sales of NFTs the game also had since its launch in March 2018.
The main argument in favor of NFT gaming is that this industry is likely to remain in the market, fueled by gaming companies need to innovate.
It's difficult for these companies to ignore this new blockchain-fueled way of developing games when the numbers continue to grow year after year. Even though the annual revenue of the gaming industry is estimated to be close to $200 billion (or $300 billion if indirect revenue is accounted for), which towers over crypto gaming's numbers, it's undeniable that the dynamics that non-fungible tokens can create within video games are currently amongst the most profitable in the industry. This is expected to have a powerful influence on blockchain and NFT adoption in video games across the board.
NFTs can also be used to enhance existing games (which can receive updates and changes thanks to online features) and new projects, so almost any online game could benefit from technology. They're, at the moment, also an excellent way for gaming companies to generate additional noise and receive publicity, even if it's reliant on the current NFT craze. Smart contracts are also a net benefit for the gaming industry, creating an excellent way to create fair and transparent rules, which players value highly.
NFT gaming can also heavily rely on blockchain interoperability. If two games use the same blockchain, they can easily interact, creating a possibility for all kinds of network effects. For convenience, the entire interface with the crypto network can be abstracted in user-friendly terms, given that users expect a degree of centralization from gaming companies (pun not intended!) which turns usual disadvantages of NFT games into advantages here.
Undoubtedly, smart contracts and NFT-based games are a step toward Web 3.0. With decentralized, trustless and permissionless systems, it is no wonder these games are the fastest growing in the world at the moment.
We can only imagine what future ventures might bring!
Curious to learn more about D-CORE? Click this button to speak with one of our specialists and discover how D-CORE's research can benefit your blockchain business.