BLOCKCHAIN RESEARCH
ON DEMAND
D-CORE provides industry-leading blockchain research services. Our distributed research approach leverages accomplished talent from around the world to produce reports for the institutional market.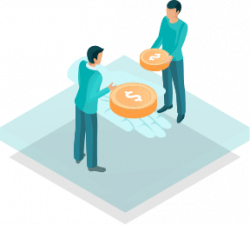 BLOCKCHAIN FUNDS, FAMILY OFFICES, AND INVESTORS
Investors in the blockchain sector struggle to find reliable, accurate and up-to-date information on industry trends and companies.
D-CORE's blockchain market intelligence services are geared to produce unbiased assessments of recent developments and to reveal the future unicorns of the sector.
CRYPTOCURRENCY TRADING PLATFORMS
Poor due diligence practices in coin or token onboarding can damage the reputation of cryptocurrency exchanges and platforms, or even lead to regulatory consequences.
D-CORE's tailored blockchain project audits perform the necessary due diligence to help platform operators make the right decisions.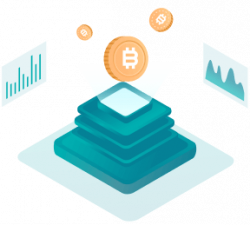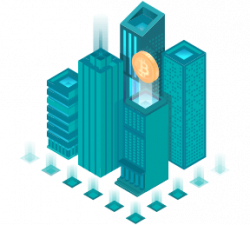 CRYPTOCURRENCY AND BLOCKCHAIN BUSINESS
The dynamics of the blockchain industry require companies to move quickly and adapt constantly. D-CORE's targeted business reports improve decision-making processes by identifying strengths, weaknesses and bottlenecks, the state of the competition, as well as promising opportunities for action.
Our Blockchain research service
BLOCKCHAIN MARKET INTELLIGENCE SERVICE
D-CORE Reports (subscription)
Subscribers to D-CORE Reports receive access to our latest reports on current blockchain projects before the general public. These reports focus on cryptocurrencies and other companies in the blockchain industry, including the top 100 projects with emphasis on lesser-known companies with vast growth potential.
Our reports are specifically aimed at organizations, investors, and entrepreneurs who want to obtain expert analyses on blockchain projects or discover the next unicorn in an early stage. This gives investors an edge and helps them save countless hours performing due diligence on projects.
Asset Reviews
D-CORE's Asset Reviews provide in-depth analyses of factors that impact a blockchain project's trajectory. These analyses cover all traditional elements, such as business model, technology, market conditions, and competition. Further, reports also include evaluations of industry-specific aspects including legal compliance, tokenomics, and virality.
Funds, family offices, and other investors can request exclusive Asset Reviews for specific projects that they are currently looking into.
BLOCKCHAIN DUE DILIGENCE SERVICE
Project Audits
Our Project Audits are designed to provide crypto exchanges with the answers they need to successfully onboard a new coin or token. These due diligence reports scrutinize the sustainability of a project's business model, aspects of market positioning like its competitive landscape and tokenomics, as well as regulatory compliance and governance.
By leveraging D-CORE's research engine, exchange operators obtain a clear picture of the red flags and potential risks associated with listing a certain project.
BLOCKCHAIN BUSINESS EVALUATION SERVICE
Business Analysis
When producing a Business Analysis, our research team conducts an in-depth analysis of various aspects that are crucial for the success of a blockchain company, from tokenomics to community building. The final report provides a thorough account of the company's strengths, weaknesses, and bottlenecks, as well as opportunities for improvement. Further, the best projects are invited to pitch their vision to the crypto world in our exclusive podcast.
Our business analysis reports are specifically designed to help blockchain business owners make the right decisions to convince investors. In addition, both our reports and our podcasts have also been successfully used to expose projects to our knowledgeable audience.
Blockchain Mentoring & Consulting
For organizations seeking not only insights into their own business but active support from specialists, D-CORE offers project-based mentoring and consulting services. Our unique position as a research company with a comprehensive ecosystem enables us to provide your company with blockchain experts of all types, from technological to business development, marketing, and legal issues.
Whether you are looking for advice on entering the blockchain market or optimizing your existing crypto business, our team of researchers and consultants will help you solve industry-specific problems and become a successful company in this field.
NOT SURE WHICH SERVICE IS RIGHT FOR YOUR BUSINESS?
Schedule a
free consultation
with one of our specialists to receive a customized proposal that fits your business goals.