Macro
Bank of Canada continues its monetary tightening policy and increased rates by 50 bps in the last scheduled announcement. With this decision, its overnight rate target is 3.75%, while the Bank Rate is at 4%.The bank also projected the DGP to slow from 3.25% to 1% in 2023 and 2% in 2024.
Networks & Protocols
USN, the stablecoin project launched in April 2022 as the first stablecoin on the NEAR ecosystem, announced that it is shutting down the project. The announcement noted that under collateralization, increased regulatory focus, and unfavorable market perception were the reasons behind the decision. Nonetheless, according to the information, the USN is now fully collateralized. The USN Protection Programme to help USN holders to swap their USN to USDT is facilitated by Decentral Bank and Knight Protection.
Meanwhile, Silo announced the launch of XAI, an over-collateralized stablecoin with a soft peg to the US Dollar.
Sushiswap community voted for a new legal structure consisting of a Cayman Islands Foundation (DAO Foundation), a Panamanian Foundation, and a Panamanian Corporation. This Forum discussion contains details.
As per the data produced by Mevboost.org, Flashbots dominated the Mev Boost Relays market, with about 81% of the blocks relayed (~130.2k) by it.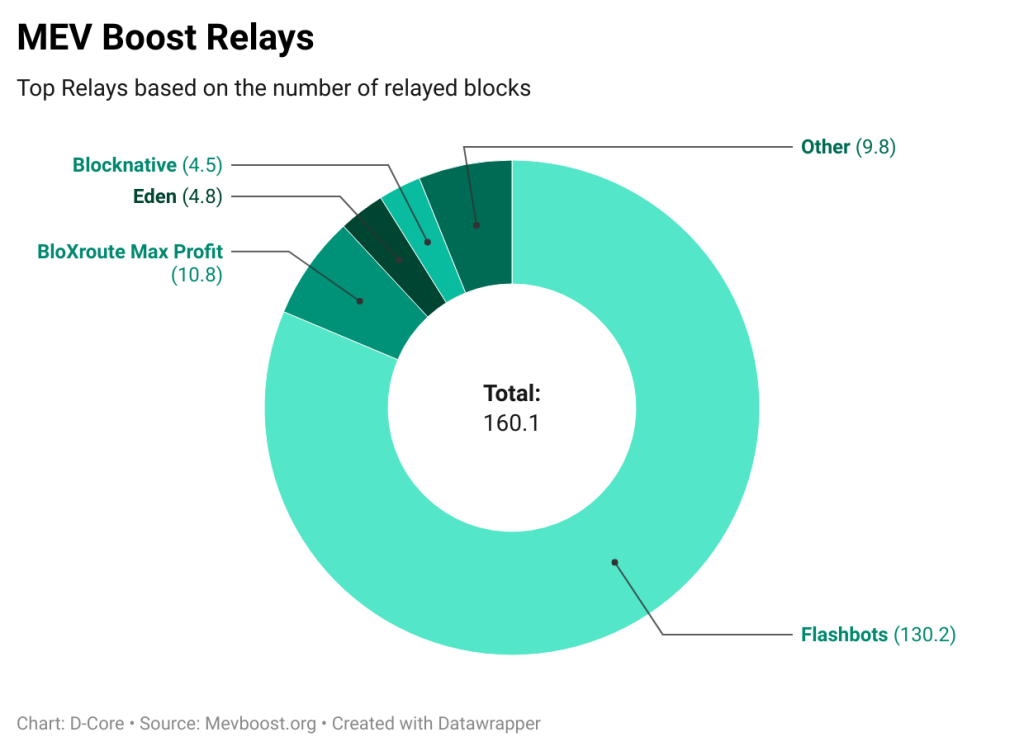 Venture Activity
The weekly fundraising data produced by Defilama shows that the total value raised dropped 66% week-over-week to ~$69.0 million. There were 18 reported transactions with an average investment value of ~$3.8 million. The total raises for the month-to-date stood at $1.098 billion as of 29 October 2022.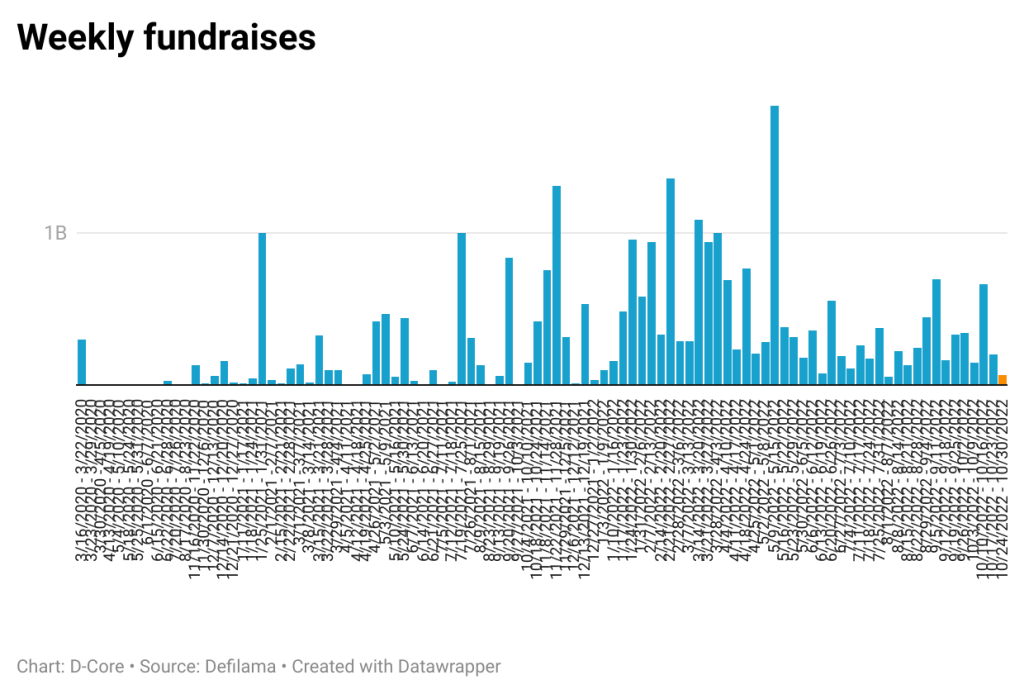 Regulatory
The Monetary Authority of Singapore (MAS) released a consultation paper setting out proposed regulatory measures for licensees and exempt payment service providers that carry on the business of providing a digital payment token service under the Payment Services Act 2019.
CeFi
NFTs